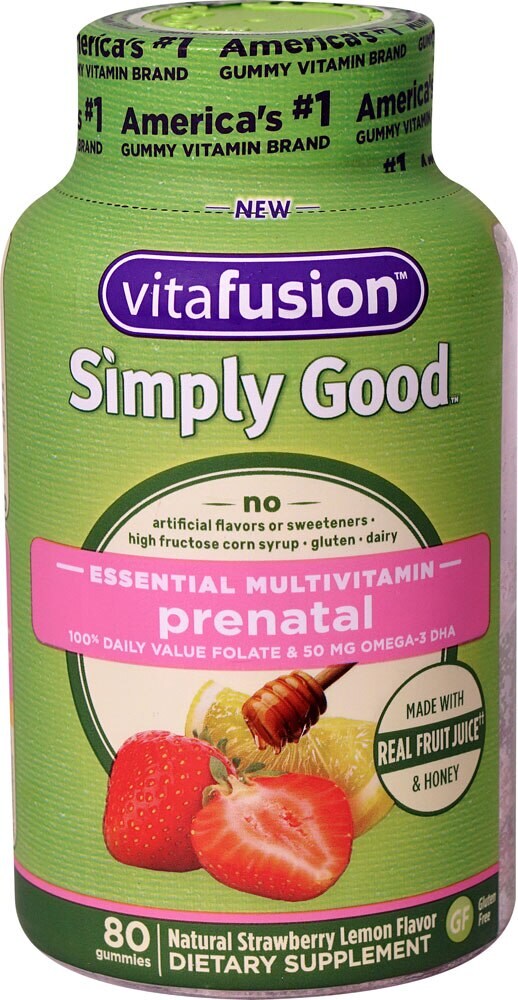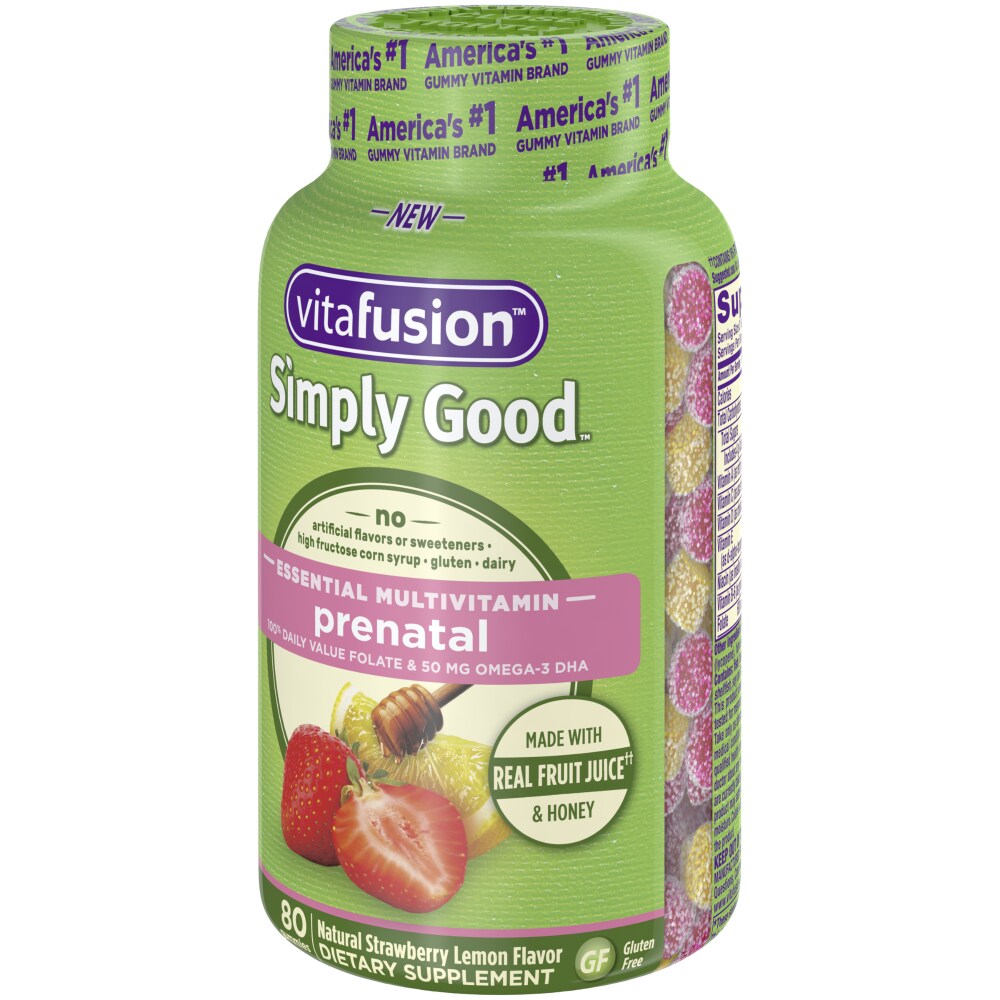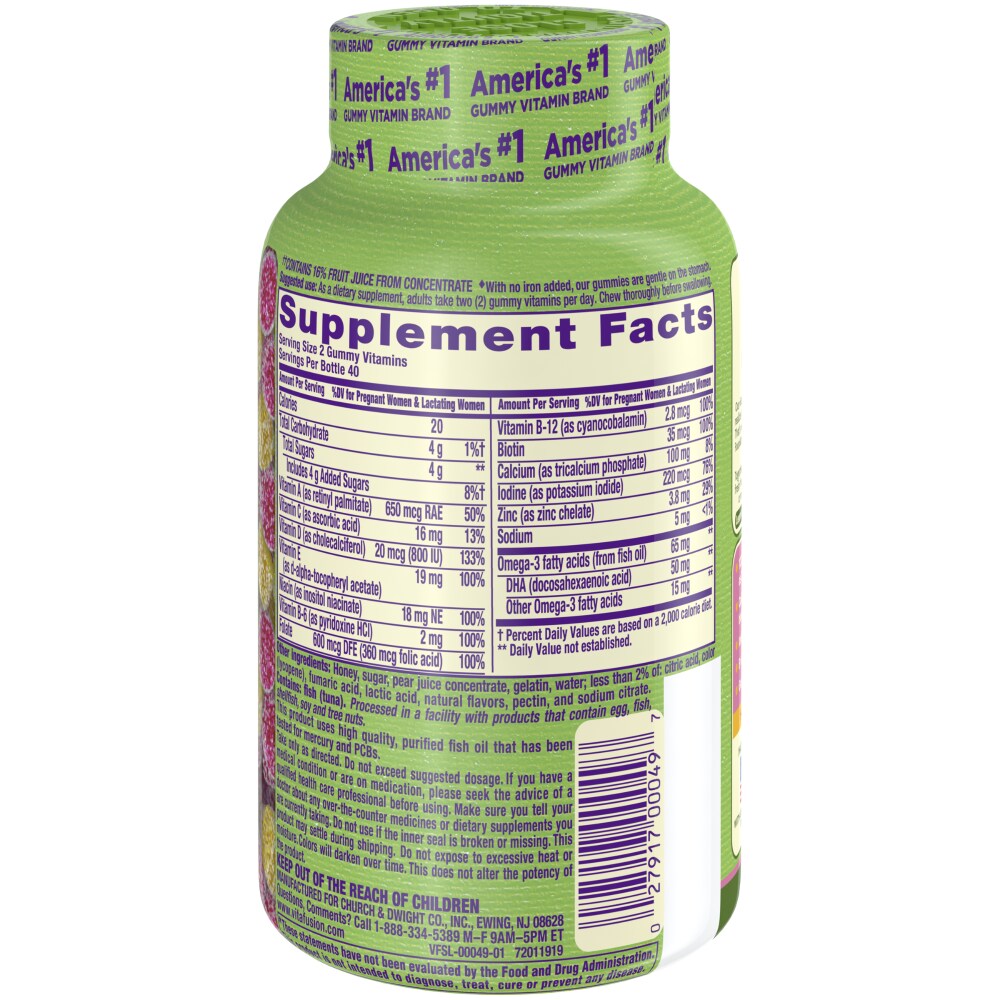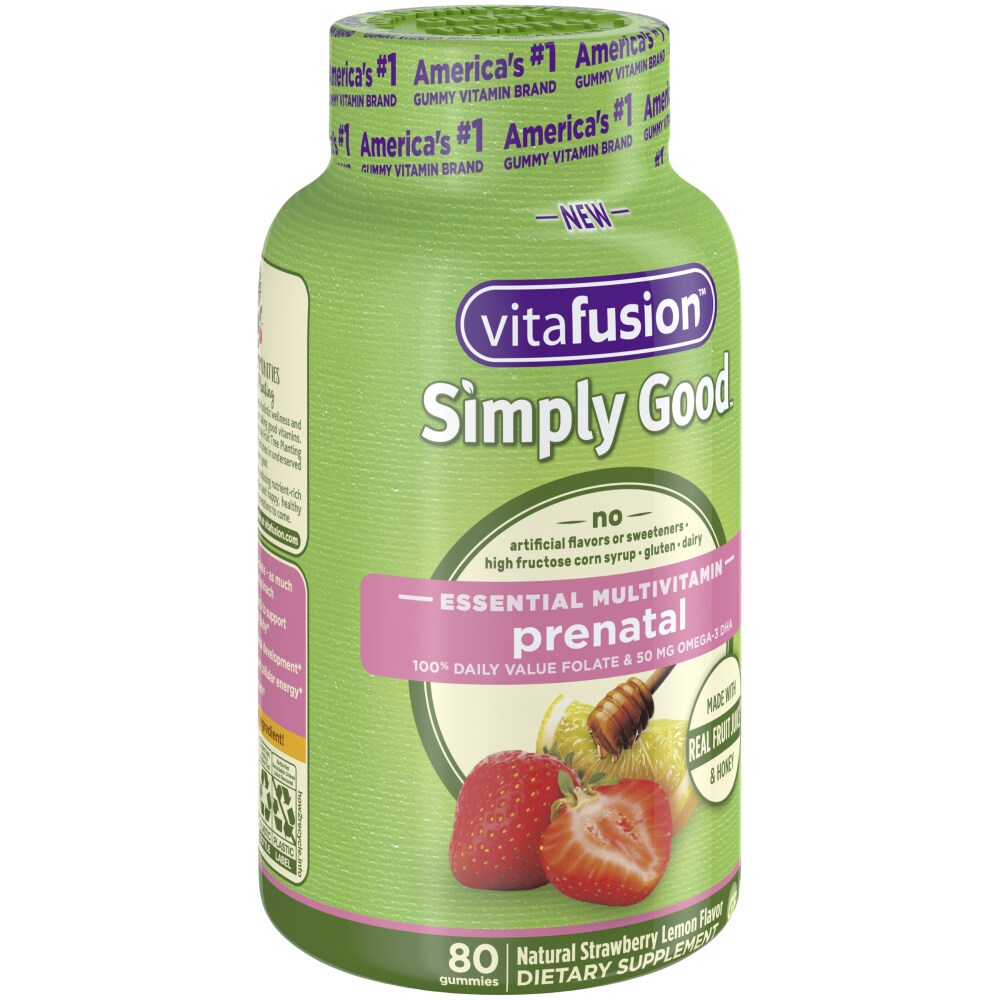 Vitafusion Simply Good Natural Strawberry Lemon Flavor Prenatal Gummie Mulltivitamins
Vitafusion™ Simply Good PreNatal Multivitamin fuses nutrients you need with great taste in a formula that is gentle on your stomach.
Made with real fruit juice and clover honey, Simply Good PreNatal Multivitamin is wholesome nutrition at its best.
Simply Good vitamins do not contain any high-fructose corn syrup, synthetic (FD&C) dyes, artificial flavors or sweeteners, gluten, or dairy.
Simply Good PreNatal Multivitamin comes in a delicious natural strawberry lemon flavor.
100% Daily Value Folate - as much as 2 cups of cooked spinach
Calcium and Vitamin D to support bones for Mom and Baby
Iodine for healthy fetal development
B vitamins to support cellular energy
Gentle on the stomach
Honey is the #1 Ingredient!
100% Daily Value Folate & 50 mg Omega-3 DHA
Made with Real Fruit Juice & Honey
Natural Strawberry Lemon Flavor
No Artificial Flavors or Sweeteners • High Fructose Corn Syrup • Gluten • Dairy
---