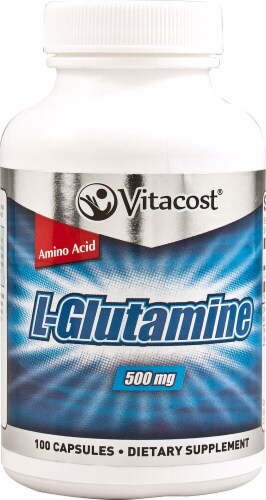 Hover to Zoom
Product Details
What is L-glutamine?
L-glutamine is the most abundant amino acid in the body. It's considered a conditionally essential amino acid, meaning its intake is not normally required in the diet. L-glutamine is also a precursor of L-glutamate, another amino acid.
Why choose Vitacost L-Glutamine?
Supplies 500 mg of L-glutamine per capsule
Provides 100 servings per bottle
High quality at a great value
About Vitacost
Vitacost nutritional products are manufactured to high standards of quality, efficacy and safety. Each Vitacost product meets or exceeds the standards and requirements set forth in the FDA's Code of Federal Regulation (21 CFR, 111) Current Good Manufacturing Practices (CGMP).
*These statements have not been evaluated by the Food and Drug Administration. This product is not intended to diagnose, treat, cure, or prevent any disease.
---