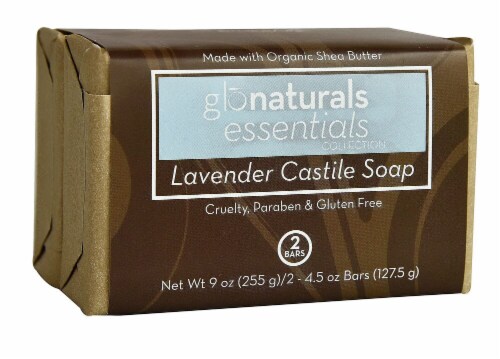 Hover to Zoom
Vitacost - Glonaturals Essentials Collection Castile Soap Lavender
Product Details
A shower should leave you feeling clean and refreshed. This is your "me" time, where you can finally unwind and wash away the day (literally and figuratively), which is all the more reason to make it worth the while. But if you're left with a sticky, icky film on your skin, it's time to rethink your body soap.
The glonaturals Essentials Collection Lavender Castile Soap bars are made with organic shea butter, plus naturally hydrating olive and coconut oils. This botanical-based, solid bar soap scrubs away the dirt of the day while adding moisture where it belongs. Bonus: the soothing lavender aroma will help you forget about everything…well, everything except how nourished your skin feels.
About Vitacost
Vitacost products are manufactured to high standards of quality and safety. Each Vitacost product meets or exceeds the standards and requirements set forth in the FDA's Code of Federal Regulation (21 CFR, 701) regarding Cosmetic Labeling.
---