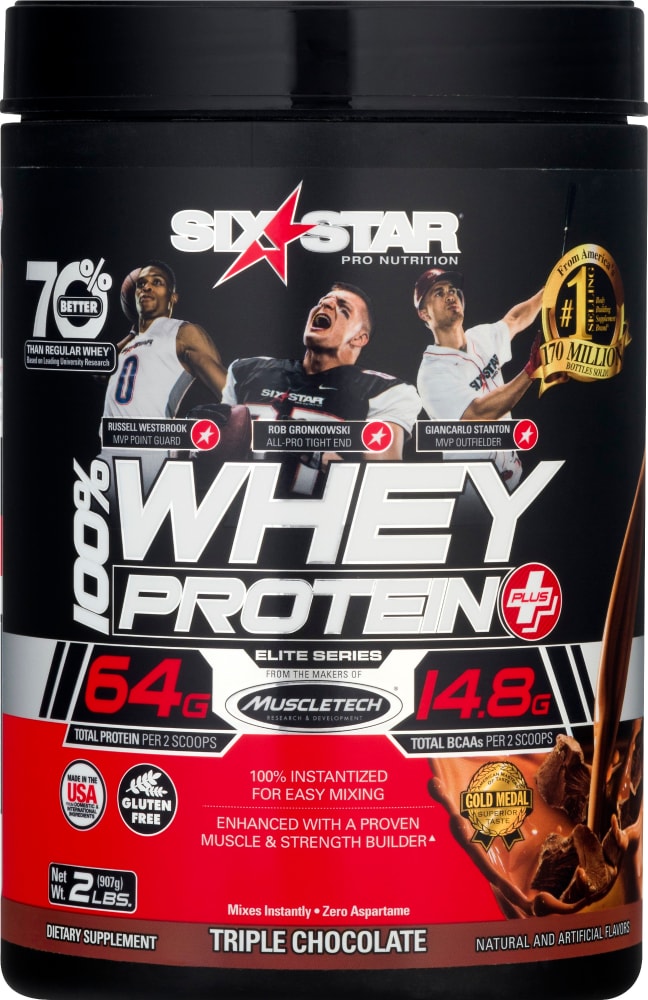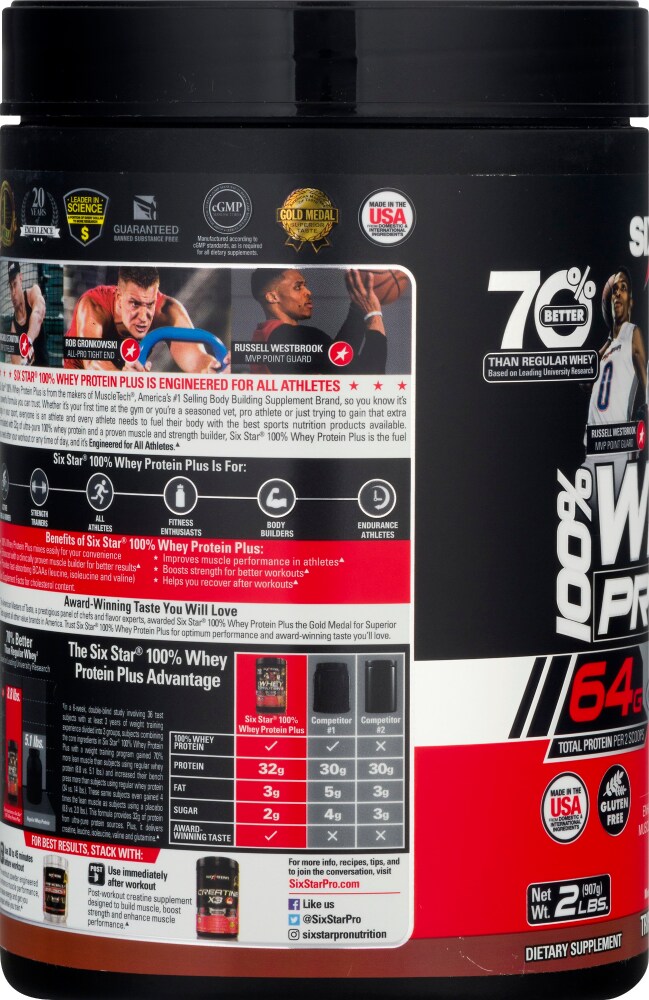 Six Star Triple Chocolate Whey Protein Powder Chocolate
The truth is not all protein supplements are created equally. Six Star Whey Protein Plus is enhanced with core ingredients clinically shown in scientific testing to build more muscle and strength than whey protein alone. And unlike cheaper formulas, Six Star Whey Protein Plus is powered by ultra-filtered, 100% instantized whey protein for fast absorption and easy mixing. It even features an advanced flavor system for an award-winning taste you're sure to love. Trust Six Star® Whey Protein Plus for the best formula, best taste and best results!
Who is Six Star Whey Protein Plus For?
Active Men & Women • Body Builders • Fitness Enthusiasts
Athletes • Strength Trainers • Endurance Athletes
What Are the Benefits of Six Star Whey Protein Plus?
Award-winning flavor you'll love - beats all other value brands
Mixes easily for your convenience
Features 100% instantized whey protein
Enhanced with a clinically proven muscle builder for better results
Boosts strength for better workouts
Improves muscle performance in athletes
Helps you recover after workouts when used daily
Provides muscles with energy
Provides fast-absorbing BCAAs (leucine, isoleucine and valine)
Delivers glutamine and 100% free-form crystalline taurine
Ultra-filtered whey to reduce fat, lactose, and impurities
---