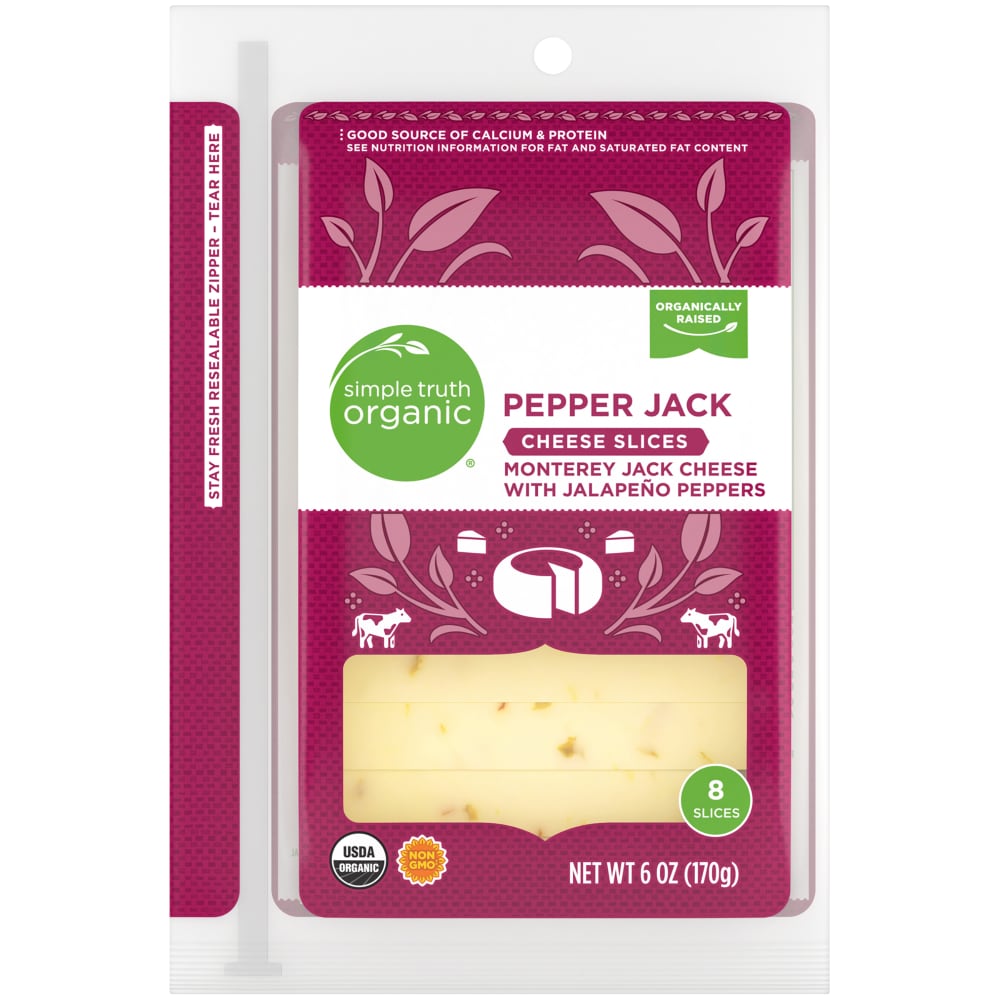 Simple Truth Organic™ Pepper Jack Cheese Slices 8 Count
Q: What makes our organic cheese slices something you'll want to talk about?
A: Made with milk from cows that freely graze on green pastures and organic feed, this cheese tastes the way nature intended. It has a great flavor and is perfect any way you slice it-on burgers and sandwiches, or in your favorite recipe!
---