Pond's Exfoliating Renewal Citrus & Cucumber Towelettes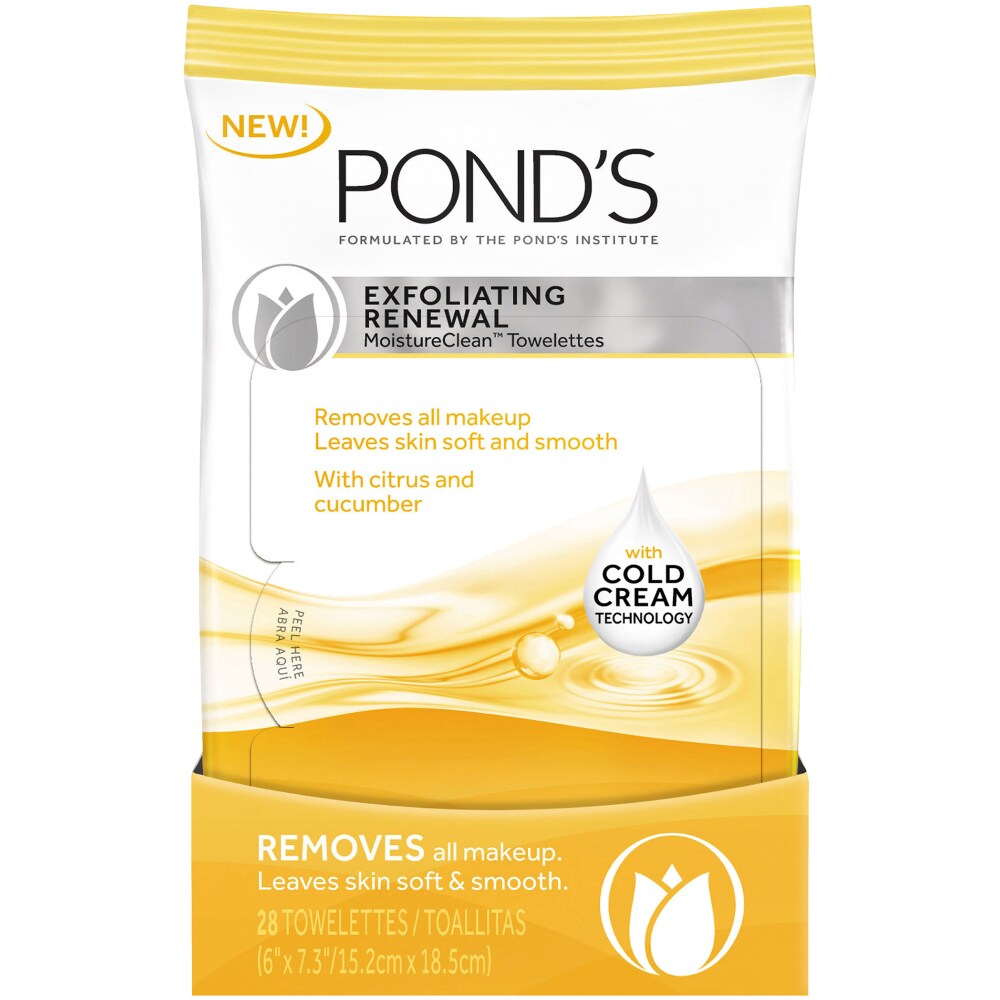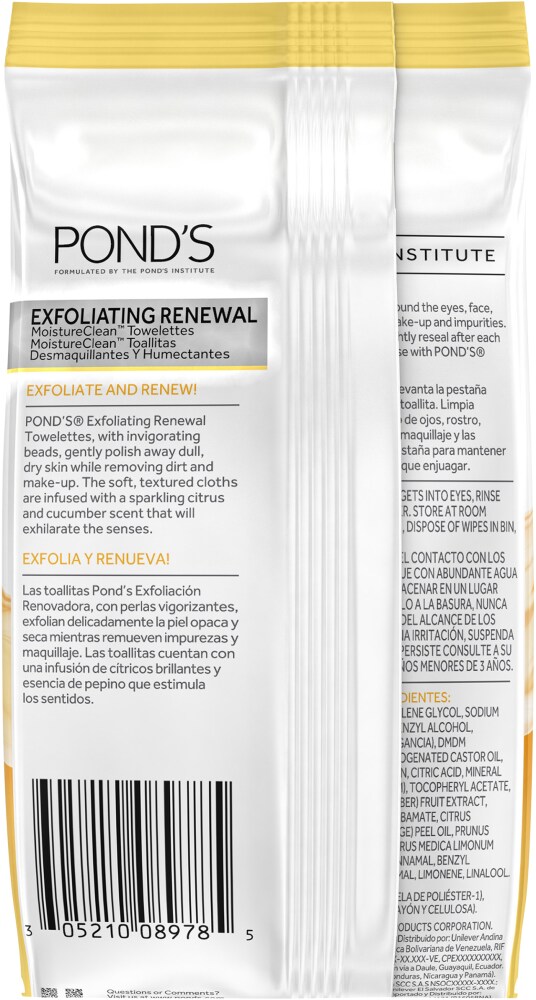 Pond's Exfoliating Renewal Citrus & Cucumber Towelettes
Removes All Traces of Makeup + Leaves Skin Feeling Fresh in an instant. Experts state the importance of maintaining a clean, makeup-free face for optimal skin health. Makeup, along with dead skin cells, dirt and pollution can cause our pores to become clogged and lead to breakouts and skin dullness. We understand the impact that products and the environment have on our skin, yet when at the gym, travelling, out and about on hot days, and even long days or late nights, can make cleansing with a face wash an undesirable task.
Essential Ingredients:
Infused with Citrus & Cucumber Extract - Known for its refreshing and revitalizing properties
Invigorating Beads - Help to exfoliate and remove dull, dry skin while removing dirt and makeup
This formula infused with Cold Cream technology, helps remove even the toughest makeup, for soft and smooth skin. These soft, textured face wipes are infused with a sparkling citrus and cucumber scent that will exhilarate the senses, and leave skin feeling fresh and instantly hydrated.
---