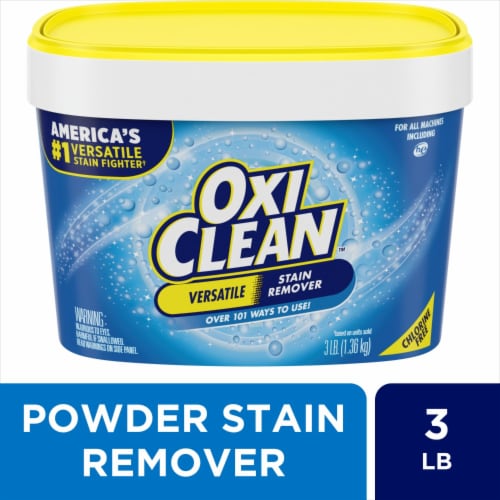 Hover to Zoom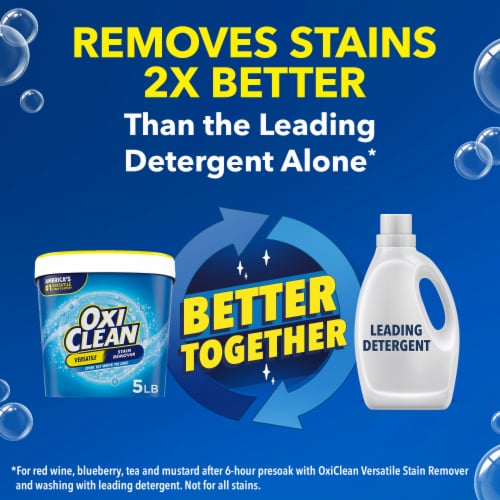 Hover to Zoom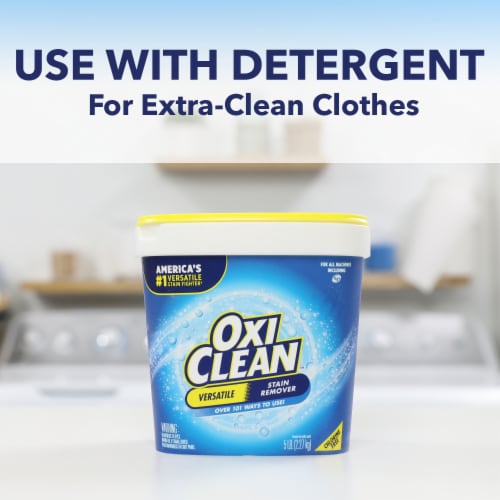 Hover to Zoom
OxiClean™ Versatile Powder Stain Remover
Product Details
Luckily, OxiClean,Versatile Stain Remover is the answer to almost every stain-fighting need you have-in laundry, and beyond! When used as directed, its oxygen-based water-activated formula safely gets tough dirt and grime out of clothes, carpets and nearly any surface in your home.
Use as a presoak for your laundry before you wash your clothes-there's hardly a clothing stain that can't be eradicated with OxiCleanVersatile Stain Remover.
Add a scoop to every load-it works in both High Efficiency (HE) and non-HE washing machines to get your clothes extra clean. Just put your detergent into the cup, and add OxiClean directly to the drum.
Dissolve OxiCleanversatile powder in water and blot away carpet and upholstery stains.
Make a solution and pre-treat with a squeeze bottle to remove stains on contact.
It's chlorine-free, color safe and available in Regular and Free (scent and dye-free) varieties.
Chlorine Free
Safe For All Colors
For All Machines
65 Loads
Over 101 Ways to Use!
---