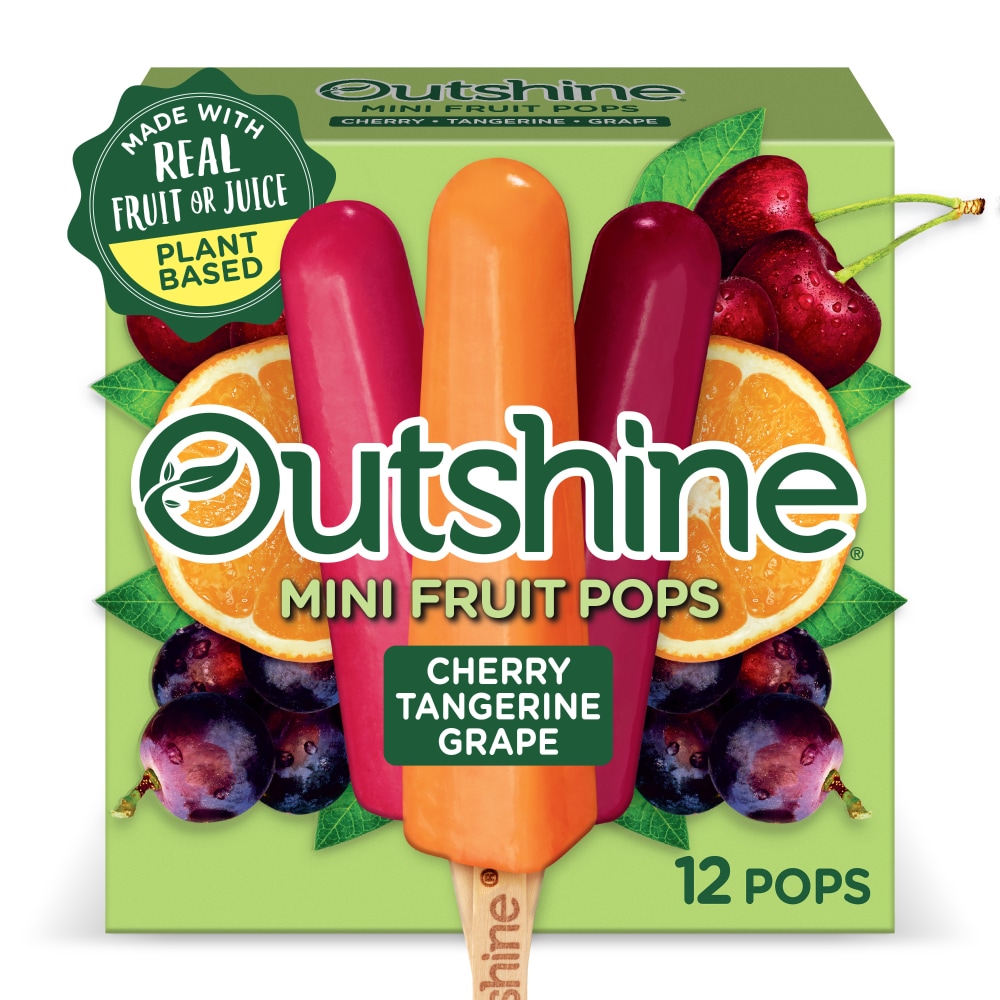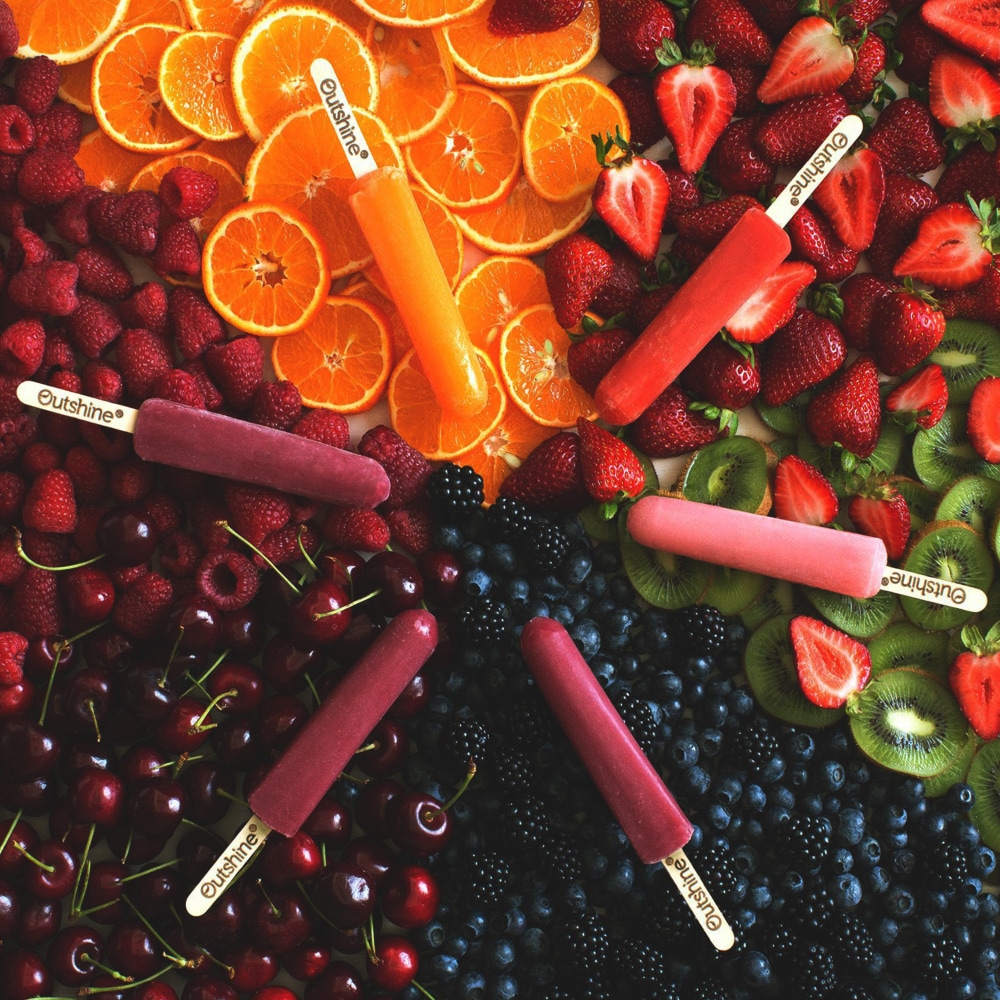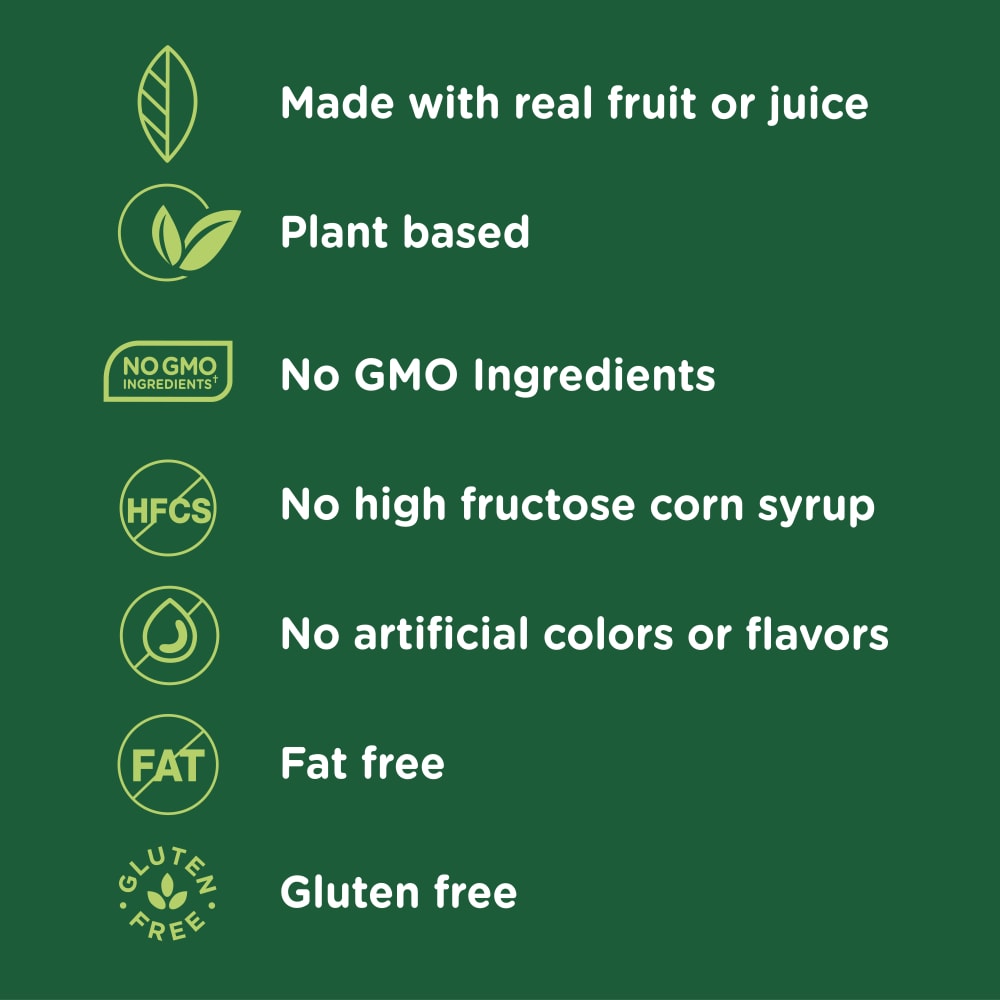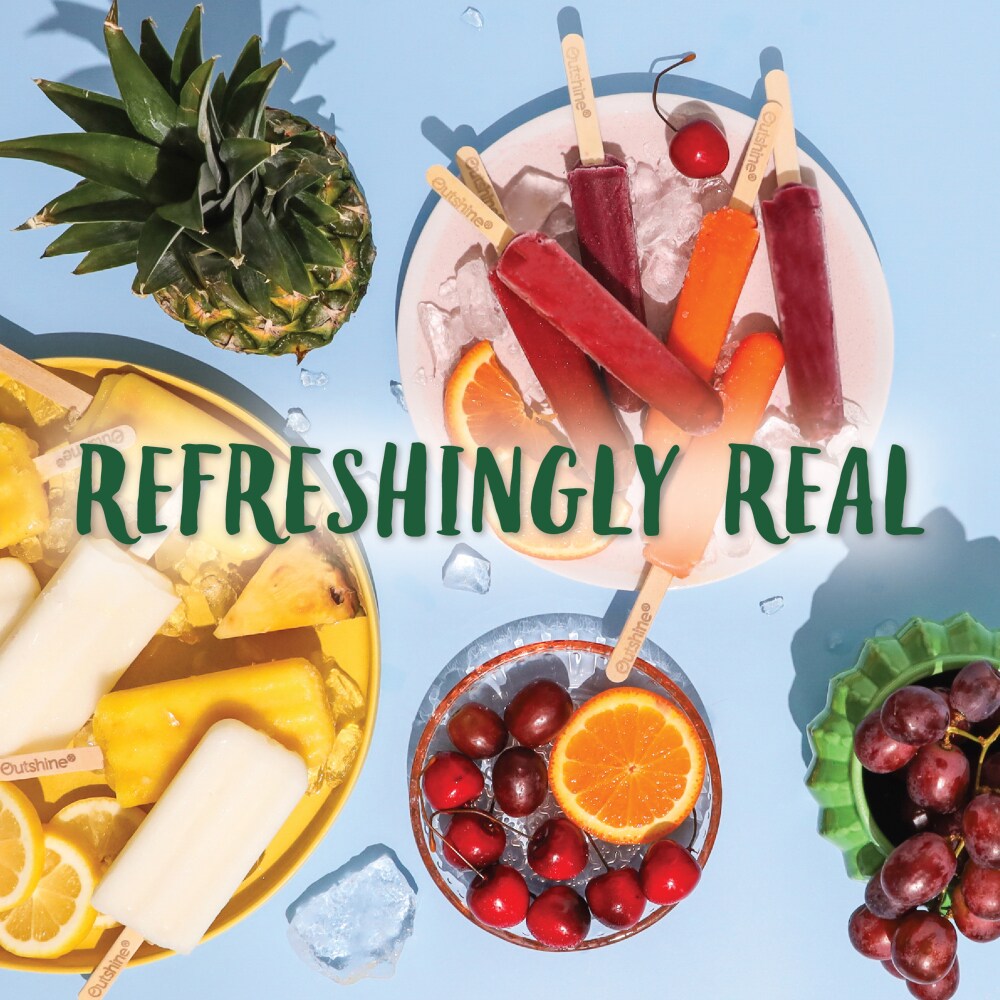 Outshine Cherry Tangerine & Grape Assorted Fruit Ice Bars
In our Outshine 12-pack of Cherry, Grape & Tangerine frozen fruit bars, we want you to enjoy several of our delicious frozen fruit bar flavors rather than having to choose just one. Made with real fruit or fruit juice, these mouthwatering frozen fruit bars help you stay energized and vibrant. Each bar also provides a good source of vitamin C. With Outshine Cherry, Grape & Tangerine Frozen fruit bars, you'll enjoy a fat-free and gluten-free snack that contains no high fructose corn syrup, no artificial flavors or colors (added colors from natural sources), and no GMO ingredients, so you feel good from the inside out.
These bright, uplifting snacks come in convenient packages of 12. And with 40 calories per bar, these Outshine Cherry, Grape & Tangerine Frozen Fruit Bars are an enjoyable snack! Variety is the ice of life. Try several of our deliciously refreshing frozen fruit bar flavors instead of choosing just one!
---