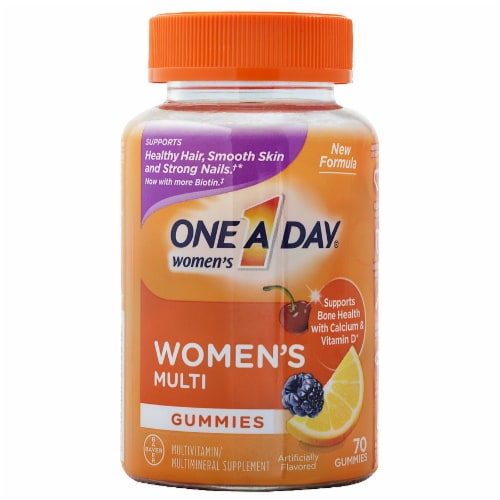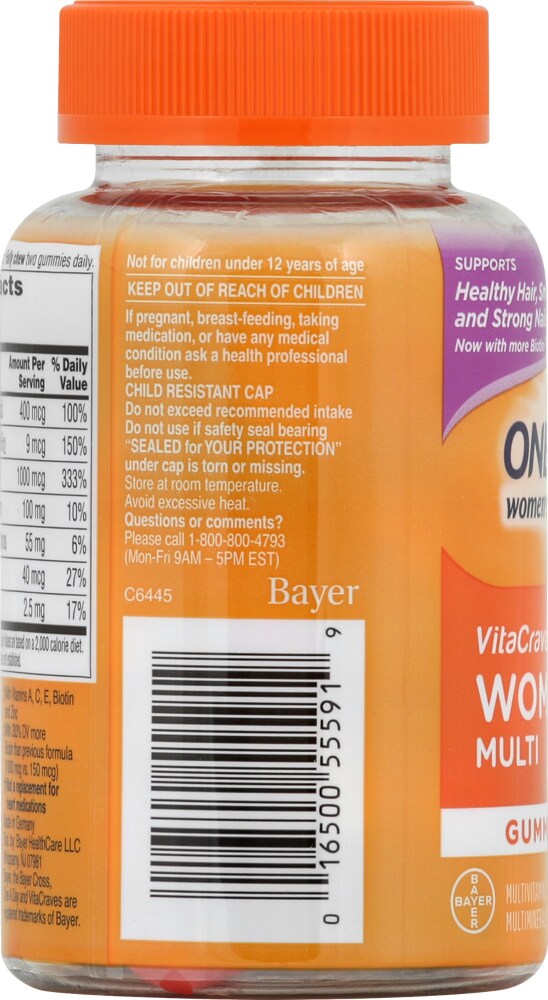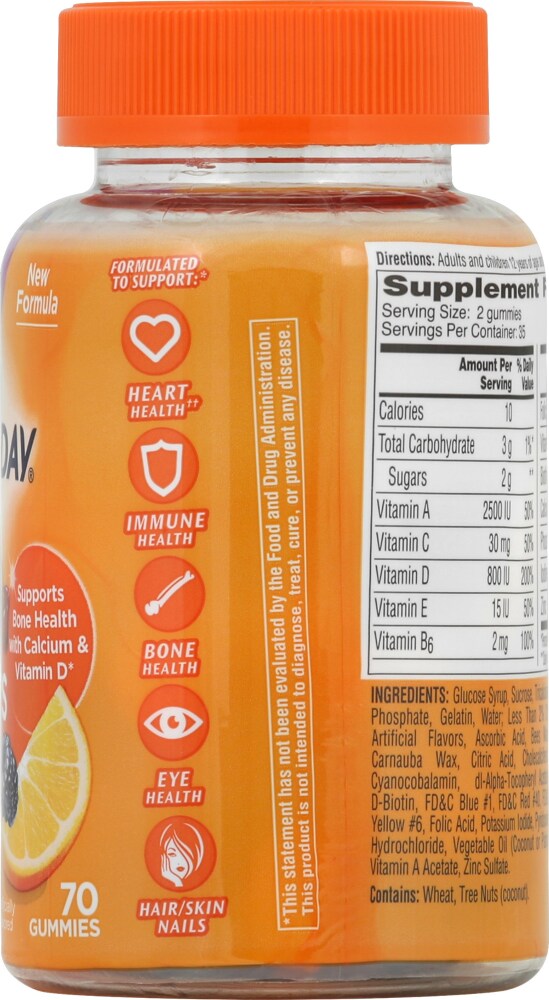 One A Day Women's VitaCraves Multivitamin Gummies
Purchase Options
Located in Aisle 1 in Your Store
---
One A Day Women's VitaCraves Gummies are complete multivitamin gummies that are specially formulated to provide nutritional support for women.
Formulated to support bone health, immune health, and skin health in a convenient gummy form
Contains key nutrients like Vitamins A, B12, B6 , C, D, E, Folic Acid, Biotin,1 Iodine, Zinc, and Calcium
One A Day Women's VitaCraves are free of high fructose corn syrup
*These statements have not been evaluated by the Food and Drug Administration. This product is not intended to diagnose, treat, cure, or prevent any disease.
---