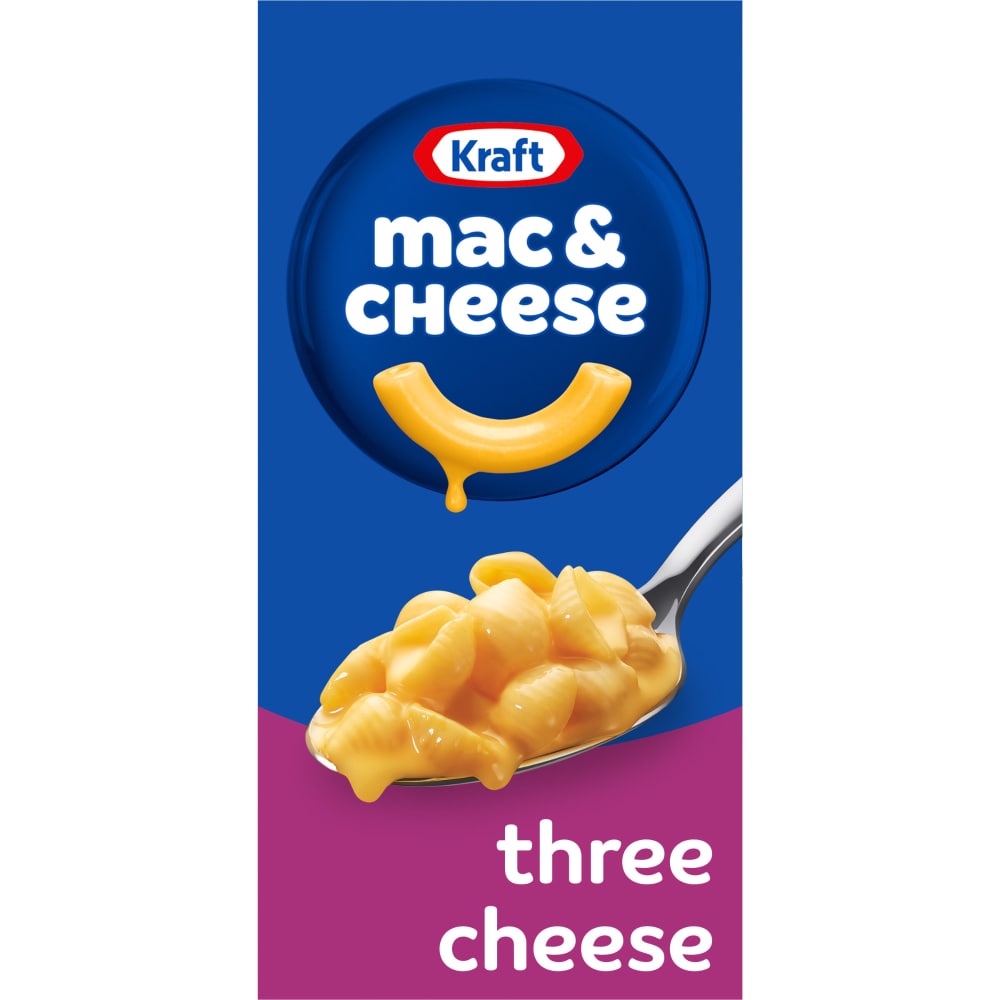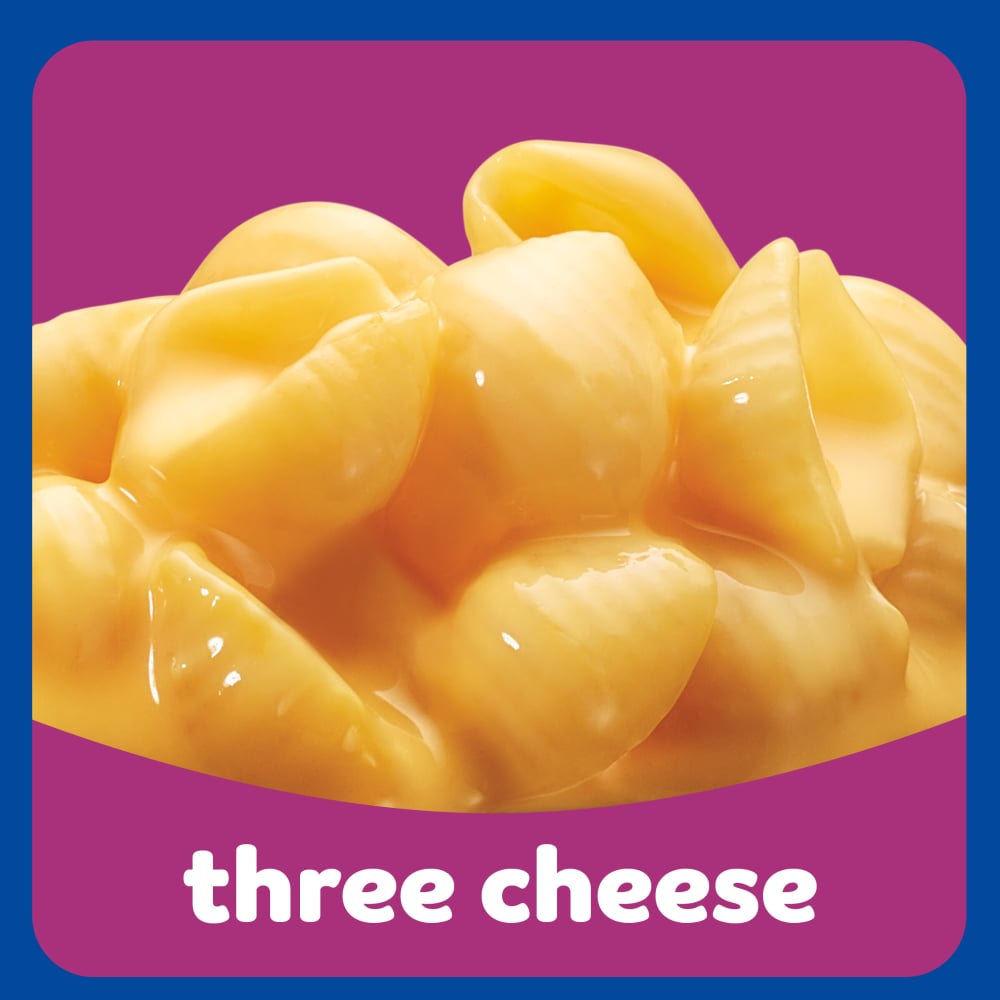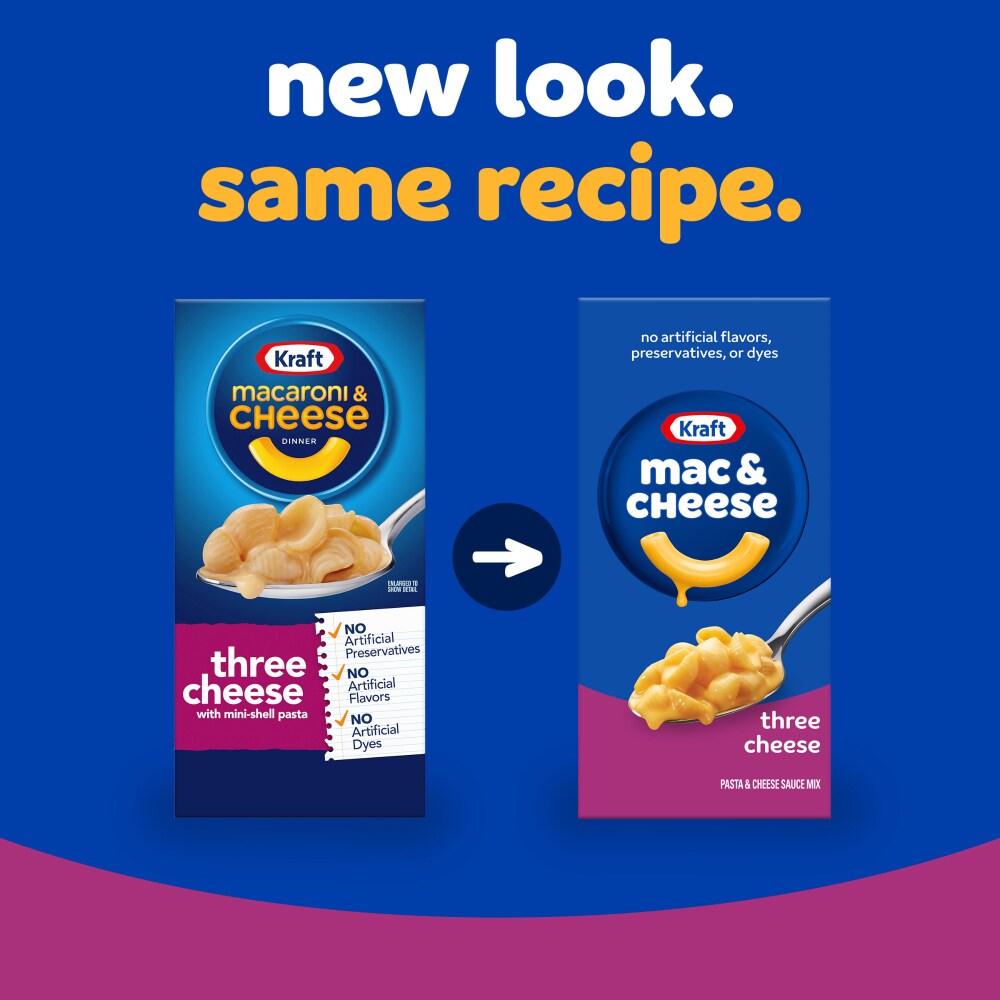 Kraft Three Cheese Mini-Shell Macaroni & Cheese Dinner
Even more reasons to love it.
This box of Kraft Macaroni &Cheese dinner may look simple, but it actually contains some extraordinary things. Inside you'll find happy childhood memories, tons of blissful smiles, and our delicious elbow macaroni waiting to be covered with gooey, cheesy goodness. And now, there are a few things you won't find. Our mouth watering mac and cheese now contains no artificial flavors, preservatives, or dyes. Of course, it still has the great cheesy taste you know and love. Which means you can happily devour it bite by bite, until your bowl contains nothing at all.
No Artificial Flavors
No Artificial Preservatives
No Artificial Dyes
With Mini-Shell Pasta
260 Calories, 1 g Sat Fat, 600 mg Sodium, 7 g Sugars (Per 1/3 Box Unprepared)
---