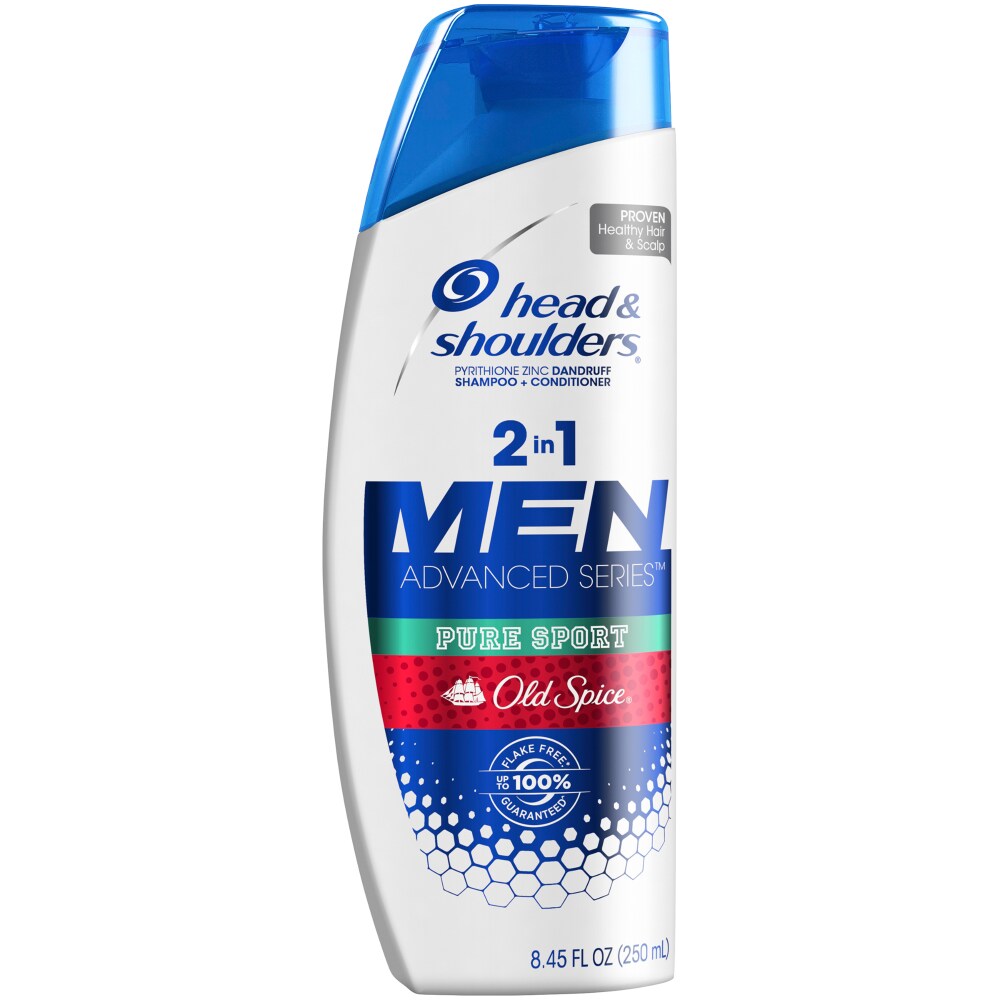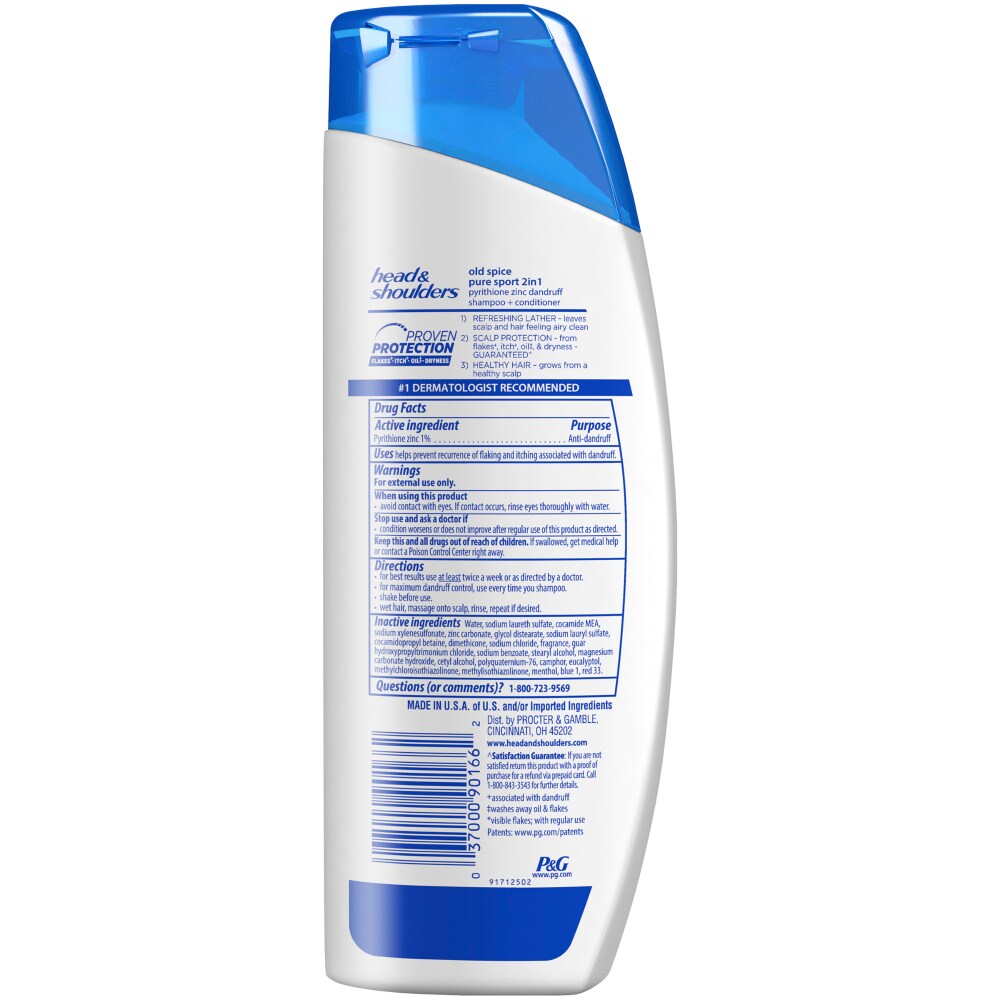 Head & Shoulders Men Advanced Series Old Spice Pure Sport 2 in 1 Shampoo + Conditioner
Ever find yourself wanting to fight dandruff and smell better at the same time? Get the best of both worlds with Head & Shoulders Old Spice Pure Sport Men's Anti-Dandruff 2 in 1 Shampoo & Conditioner. Our formula is gentle enough on hair for everyday use, but powerful enough to stop the toughest flakes.Plus, it leaves your hair with the clean, lemon-lime scent of Old Spice Pure Sport, for a double dose of heavenly smelling, dandruff-fighting confidence!
Regular use of Head & Shoulders anti dandruff products nourish your scalp three surface layers deep to prevent dryness, flakes and itch, associated with dandruff. With a pH-balanced formula brought to you by America's #1 dermatologist recommended brand, you can count on Head & Shoulders to combat seborrheic dermatitis, and other irritable and itchy scalp conditions associated with dandruff.
---