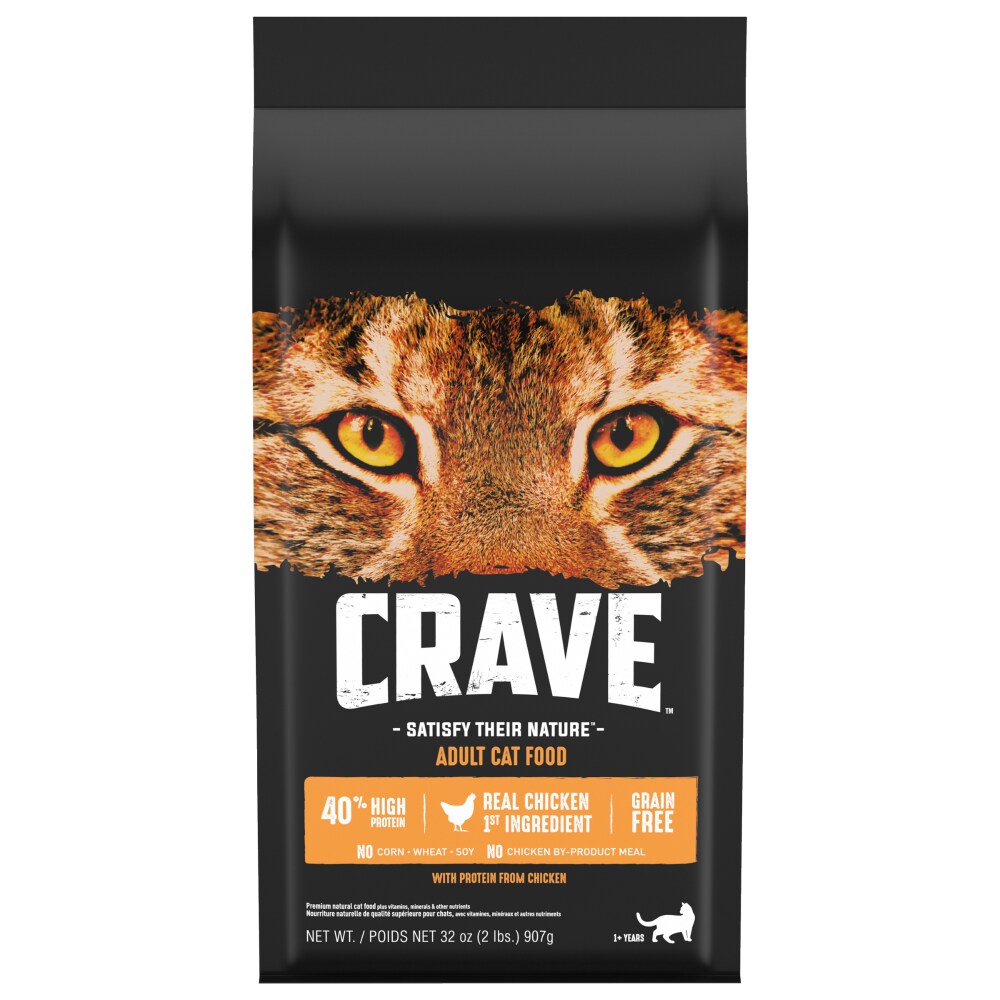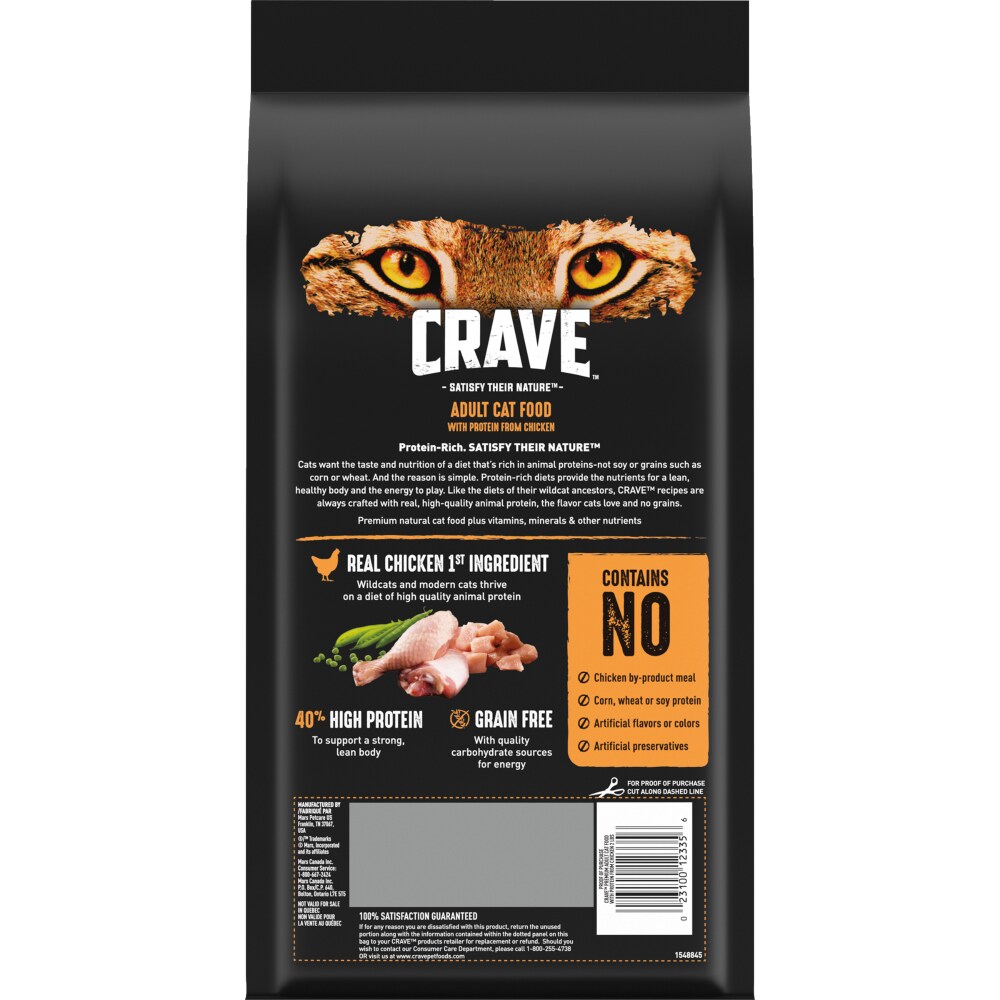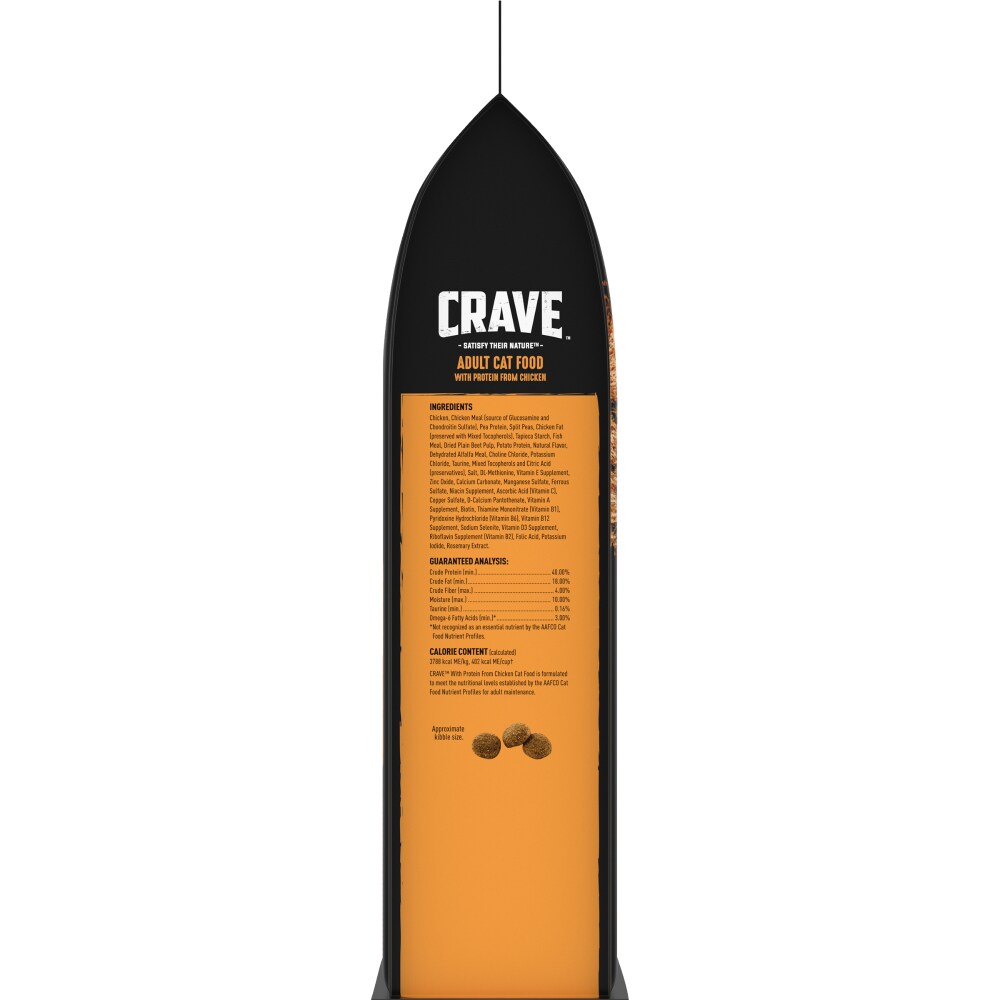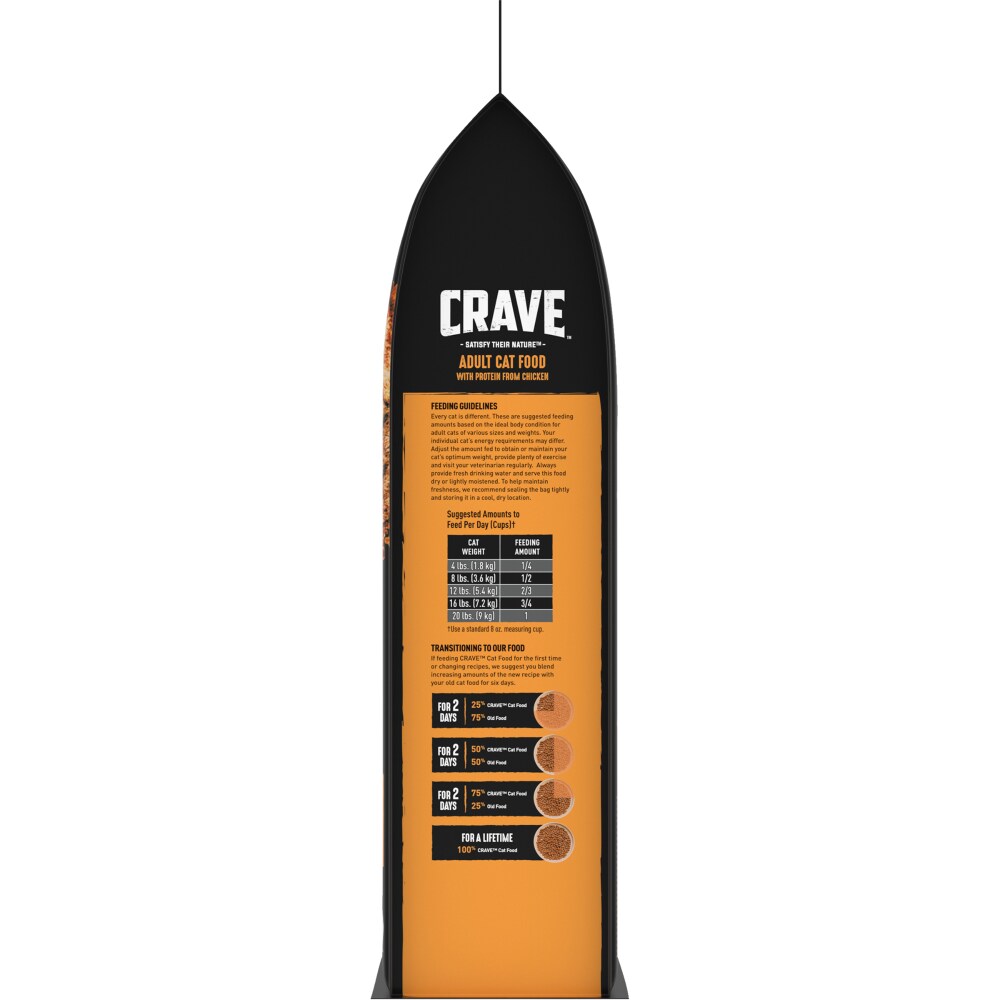 Crave Grain Free with Protein From Chicken Adult Dry Cat Food
Protein-Rich. Satisfy Their Nature.
Cats want the taste and nutrition of a diet that's rich in animal proteins—not soy or grains such as corn or wheat. And the reason is simple. Protein-rich diets provide the nutrients for a lean, healthy body and the energy to play. Like the diets of their wildcat ancestors, Crave recipes are always crafted with real, high-quality animal protein, the meaty flavor cats love and no grains.Premium natural cat food plus vitamins, minerals & other nutrients.
---