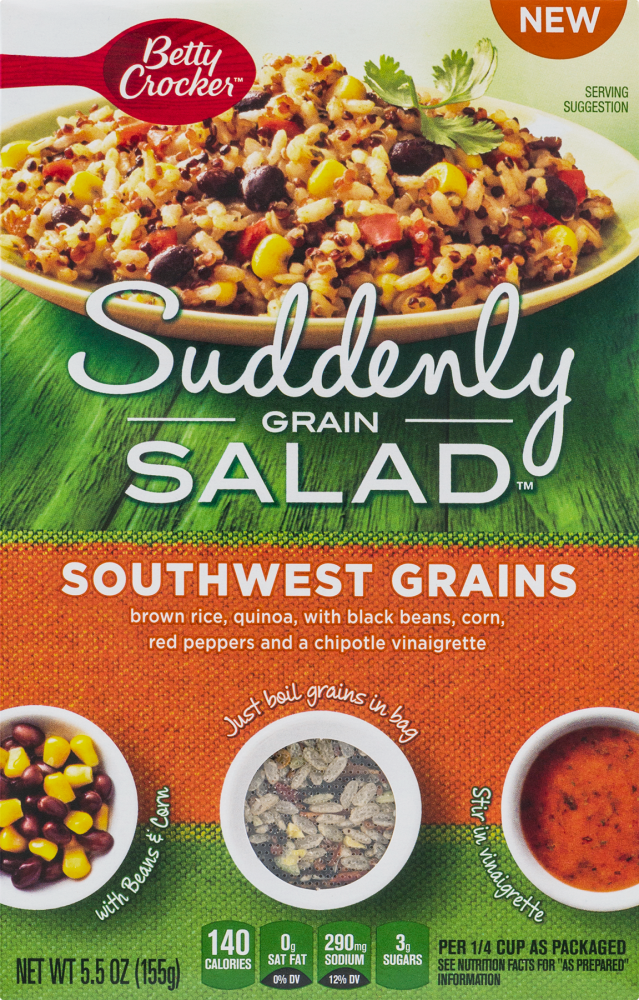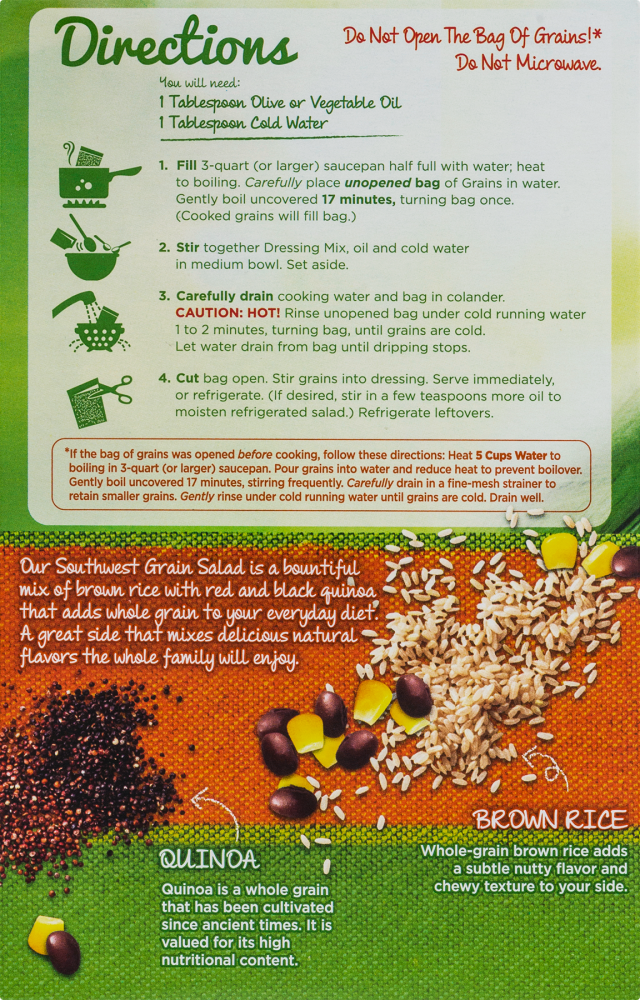 Betty Crocker Suddenly Salad Southwest Grains Pasta Salad
Our Southwest Grains Pasta Salad is a bountiful mix of brown rice with red and black quinoa that adds whole grain to your everyday diet. A great side that mixes delicious natural flavors the whole family will enjoy.
Whole-grain brown rice adds a subtle nutty flavor and chewy texture to your side, complemented by a drizzle of chipotle vinaigrette which transforms this into a deliciously healthy side dish or base for chicken.
---